A Sound Future: Sarah Ellison, Aaron Henkin, Stacia Brown, and Dan Rodricks
Sarah Ellison, Host of "Man in the Crowd", the Baltimore Ravens
Sarah is Editor and writer for the Baltimore ravens. She is also the Host and ceator of the Man in the Crowd podcast which takes an in-depth look at the Harbaugh family and their fascinating and often controversial ultra-competitive "fighter" approach to life. With over 25 interviews with family members, friends, co-workers and reporters conducted over the course of a year and woven into a story told over nine episodes, fans get a glimpse at what makes this family tick.
PANELIST
Dan Rodricks, Host of "Roughly Speaking", the Baltimore Sun
Dan Rodricks is an award-winning columnist for the Baltimore Sun newspapers, and host of the Roughly Speaking podcast. He was previously the host of Midday, a daily talk show on WYPR FM 88.1, the NPR station in Baltimore, and the host of "Rodricks For Breakfast" on WMAR-TV, "The Dan Rodricks Show" on WBAL Radio , and a long-time contributor of features and commentary to WBAL-TV.
PANELIST
Aaron Henkin, "Out of the Blocks" Host at WYPR Baltimore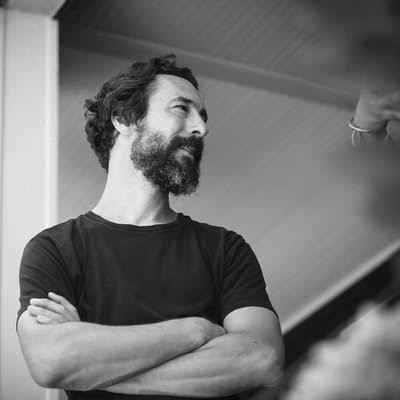 Aaron is a radio and podcast producer at WYPR. His current project with Wendel Partrick is called Out of the Blocks. It is an immersive podcast that blends voices and sounds from the streets of Baltimore. A tapestry of stories hidden in plain sight, with an original musical score.
PANELIST
Stacia Brown, Host and Producer of "Rise of Charm City"
In November 2015, Stacia became the creator and producer of Baltimore: The Rise of Charm City, a radio and podcast series that tells intergenerational stories of place and memory in Baltimore City. Baltimore: The Rise of Charm City is part of the Association of Independents in Radio (AIR)'s 2015 Finding America: Localore project and is produced in partnership with WEAA 88.9.
HOSTED BY
Gabriel Pendleton, Co-Founder of AudioStaq

Gabriel is a digital tech evangelist, community builder, and people connector. He is also the co-founder of AudioStaq, a publishing and monetization platform for podcasters. Gabriel is a contributor to Technically Baltimore and former Editor in Chief at BaltimoreGamer.com
—————— RSVP IS HIGHLY SUGGESTED FOR SEATING! ——————
This event is pay what you can.
Food and Drinks will be provided.
A Sound Future: In this session, we take a deep dive into the podcasting space. What trends have emerged in the last year and what is the outlook beyond 2017. Some of the topics we will cover include podcast market trend data around content, new technology like dynamic ad insertion, community story-telling, and diversity diversity in media. If you're thinking about starting a podcast for your own story telling or brand, you will not want to miss this panel.
Sponsors and Partners Coming Soon!
Have questions about A Sound Future: Sarah Ellison, Aaron Henkin, Stacia Brown, and Dan Rodricks? 
Contact AudioStaq