Inspectivize: A Homeowner's Hero?
Being a homeowner is many things: it's a lifelong dream, a proud achievement, perhaps an investment for the future.
But let's be real, it can also be a huge pain in the (ahem) posterior end. There's the paperwork, the footwork, and the constant, endless hurdles that have to be overcome before you finally get to say "home sweet home."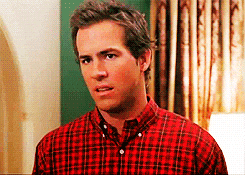 So even after you've picked out a place, gotten your finances in order, and made an offer, you're still not quite done. To make sure that you're being responsible about the whole thing, most experts recommend that you also schedule a home inspection, even if you're buying a freshly-built residence. You'll be less vulnerable to flaws in construction, and if you're making the purchase early enough, you'll have the builder on hand to rectify the issues that do come to light.
But the traditional home inspection industry is also less than perfect. Scheduling a visit can be troublesome, pricing structures are typically opaque, and it isn't always entirely clear  where and how you're supposed to look for the best services.
It's no wonder Michael Floyd and Chuma Agogbua saw a ripe opportunity for disruption, and combined their respective skills and experience in home inspection and computer engineering to help bring a solution to market. Inspectivize provides an on-demand service for home inspections and functions as an online platform for providers and buyers. Accredited providers receive free marketing, and overwhelmed buyers receive competitive pricing and hassle-free booking. Transactions are facilitated by an online payment system.
It's worth noting that Mike and Chuma's vision goes far beyond home inspections – they're out to build the 9-1-1 "hotline" for all homeowners, in the hopes that they'll be able to integrate a broader set of services into the platform. This ultimately means that consumers benefit from within-the-hour assistance whenever they're faced with a residence-related concern; we all know we could spend a little less time trying to figure those headaches!
Inspectivize recently raised some seed funding with a million dollar valuation and is scheduled to launch in Maryland this spring. We're proud to welcome them as a recent addition to the ETC Incubate Baltimore program!
Interested? Learn more about how Inspectivize works here.